ALLIGATOR -
A Brand with History
100 Years of ALLIGATOR - Valves since 1920
Alligator has come a long way from the world-famous Steiff teddy bear to industrial mass production of bicycle valves.
The history of the ALLIGATOR valve factory began in 1920 and emerged from the company founded by Margarete Steiff. Even then, innovation and customised solutions were the driving force of ALLIGATOR. As early as 1930, the 'ALLIGATOR Pump Light' bicycle valve, the predecessor of the current Express Valve, was launched on the market. Its high level of density, low inflation resistance and ease of use distinguished this product from all other bicycle valves. ALLIGATOR customers count on the reliability, innovative technologies and high quality offered by the company's products. In 2019, parts of ALLIGATOR Ventilfabrik GmbH were sold to WEGMANN automotive, the market leader for balancing weights.
The range of products continues to steadily grow. From valves for different types of vehicles to tire pressure monitoring systems and the corresponding tools and accessories – ALLIGATOR products are designed to meet every customer's requirements.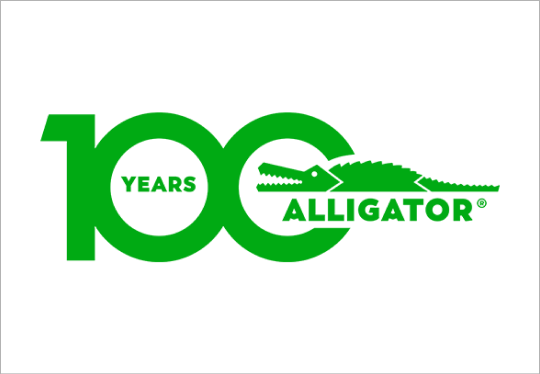 Origins

In 1880, Margarete Steiff founded her own company in the Swabian city of Giengen an der Brenz in Germany. The first Steiff animal created, a small felt elephant that was originally intended to be a pin cushion, was the world's first cuddly toy.

1880

Development

The founding of the ALLIGATOR valve factory in 1920 was also down to the ingenuity of Richard Steiff. Just in time for the start of the big boom in bicycles at the end of the First World War, Steiff established industrial mass production of bicycle valves

1920

Innovation

Even then, innovations and customised solutions were always the driving force of ALLIGATOR. And so, as early as 1930, the ALLIGATOR Pump Light' bicycle valve, the predecessor to the subsequent express valve, was launched. Excellent density, low inflation resistance and ease of use distinguished this product from all other bicycle valves.

1930

Partial takeover

In 2019, parts of ALLIGATOR Ventilfabrik GmbH were sold to WEGMANN automotive. As part of the sale, the market leader for balance weights took over the ALLIGATOR brand name as well as the ALLIGATOR sales and distribution operations in Europe and North America for car and commercial vehicle tire valves, car TPMS sensors and tools.

2019

ALLIGATOR today

Under the umbrella brand of WEGMANN automotive GmbH, more than a million ALLIGATOR products are now produced every day in Europe and are sold to customers in more than 60 countries around the world. All our product innovations have one thing in common: they are optimised to benefit and meet the needs of end customers and workshops. Innovative technologies meeting changing market requirements - a mission statement that has guided ALLIGATOR throughout all of the company's history.

2020